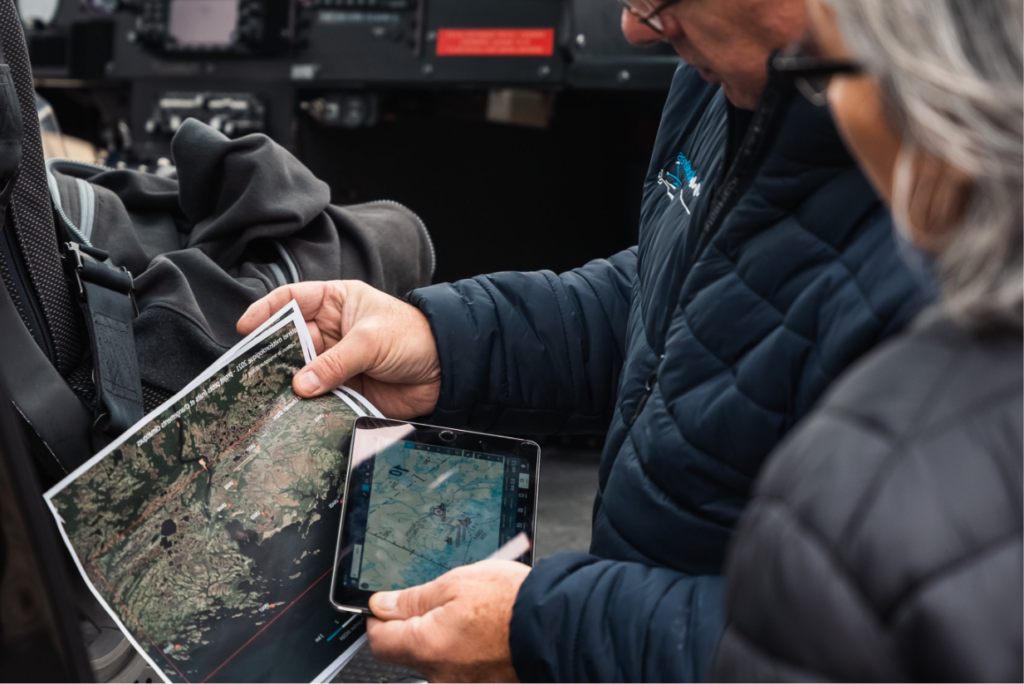 We make a firm commitment to our customers: we guarantee them outstanding service. THIS IS OUR TOP PRIORITY!
Our pilots have extensive experience in the field of helicopter transport. You will always be able to count on their talent and dedication to achieve your goals, whatever they may be. In addition, for your safety, our experienced mechanic staff rigorously maintains our helicopters.
From simple forest getaways to complex lifting operations on a construction site, we are ready to provide you with a wide range of services, and be assured that we will take all necessary steps to give you complete satisfaction both on the ground § and in the air.
Innukoptéres has its own Transport Canada Approved Maintenance Organization (AMO). Its helicopters are maintained by highly experienced personnel who meet the highest standards in the industry.
To validate the quality of its maintenance service assurance, Innukoptéres retains the services of an independent firm that
verifies its entire maintenance system, all of which is part of our sustainable development policy.
Despite its small size, the company has implemented a safety management system (SMS). Its goal is to promote a proactive safety culture where employees and customers are comfortable and encouraged to highlight safety issues to management.